Vector Service
The way to perfect paths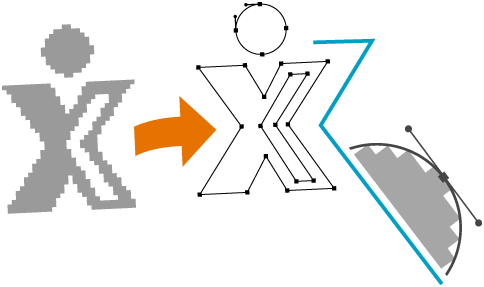 We prepare the pattern files for your plotter. Use your valuable time
for more important things! Carefully path by path, we manually digitalize your
patterns (graphics, logos, characters, photographs).
You will usually receive the finished file as an email attachment within 24 hours.
We can produce perfect EPS-files even from coarse-grained originals, for all kinds of advertising purposes – e.g. foil plotting, poster printing, textile printing, engravings, neon signs and sign making of all kinds. All vector paths are drawn with utmost care and contain only a low number of anchor points.
We are happy to answer all your questions regarding this unique service. Please request more information at any time by mailing us at
info@axelhofe.de
You would like to try our service right now? No problem! Just email us your original today as an e-mail-attachment. We will send you a no obligation uote. See our
prices and conditions
.